Greetings traveler.
---
We welcome you to Delirium, where things are not what they seem and magic is just the beginning of your adventure.
---
This is a fairly new site, being only about 2 and a half months old. Our setting takes place about 400 years into the past - x391 being the current year - and dragons freely roam Earthland. While humans and dragons are currently in peace with each other, there is darkness brewing and that fragile line of truce between them might just break soon enough.
---
Episode One: Bastion, The Ironclad Dragon is now open!
---
Enjoy your stay, and please...
---
Stay delirious.
---
---
Administrators
---
Syrena
---
Erik Cecere
---
Global Moderators
---
Heero Villenn
---
Moderators
---
Darion Steinheil
---
Grimm
---
---
Fairy Tail © belongs to Hiro Mashima
---
Fairy Tail: Delirium © Spitfire
---
Pre-made skin is credited to hitskin.com in forumotion. All other codes for FT: Delirium were taken from various coding sites via google. Said codes and pre-made skin have been edited and modified to suit the needs of the website. Any and all other content (i.e.: posts, applications, stories, plots, etc.) solely belong to their creators and makers of FT: Delirium. Nothing may be taken or used without the owner's permission, excluding certain situations listed under the Terms of Service and Rules, which are subjected to change without warning.
---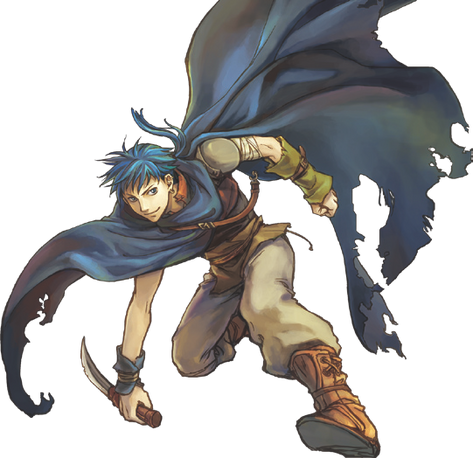 ---
__________________________________________________
"Look for the past, as we head for the future."
---
Name(s):
Malin Kanda
Nickname(s):
N/A
Age:
19
Sex:
Male
Birthday:
23/07/ x372
Sexuality:
Straight
Affiliation:
Light Mage
Guild:
Eternal Feather
Guild Tattoo:
Light green on his left shoulder facing out.
Physical Characteristics:
] Malin has dark blue hair cut short but messy. It's unruely hair that never likes to stay down, and even though he showers regularly, their is usually some debris caught in his hair. His face is narrowed with a rather pronounced chin, and soft small lips. His eyes are light green and usually kind. He is a positive person, and that is reflected in his eyes. Standing he is 4'11" in other words he is short. In fact for his age he is almost too short, though his physique fills his body normally he is still annoyed by the fact that he can't really reach high places.
His body is slim and agile, he is very dependent on his speed in a fight, and so he keeps himself as nimble and agile as possible. He even practices Yoga, and it shows with a well toned mid section, and highly flexible body, he looks like he could be a male cheerleader in that he is slim yet muscular if only he was a little bit taller he would be better equipped to deal with the world. He stands under most people's notice, and it's a fact that helps him fit into small places, so he is ready to abuse his smaller height.
Attire/Clothing:
Malin's clothing starts with a dark blue muscle shirt. short and tight form to his body, he wears pants that are slightly puffed out, though still slim. His clothing tries it's best to mitagate clothing that could be grabbed right up until you consider the massive flowing cape he wears out of vanity. Slightly torn and tattered it's clear that the cape gets warn, shot at, set on fire. and a thousand other things. It has been with him for years, and looks tattered and ratty, though he washes it ever so often it usually smells of dirt, smoke, and other such things. His shoes are also warn and slightly used, and it becomes apparent on a close inspection that Malin is very pour. his clothing looks like it was second hand, even ignoring the cape, his idea of an arm guard is cloth tied over his wrists with a leather strap. He looks like a man who has had to steal for money on occasion
Abnormalities:
Several whipping scars are present on his back. He doesn't talk about them nor does he remove his shirt often, but when he does they are apparent to anyone and everyone.
Personality:
Malin is snide, but optimistic. He has an outer shell of cynicism, that he is quick to show with witty remarks, and painful retorts. At his core however he is a person who wants to do good. He isn't helpful, or nice, but he is a good person. In social settings Malin is a person who is slow to choose his words. He has been trained to only speak when it's worth doing so, so he tends to take long pauses or spend most of his time not speaking. When he does speak it is usually with that layer of cynicism that he tends to lash out at people. Naturally this makes him hard to work with, however if your ever able to get past the shield that Malin has around him, you would notice he is much more vulnerable than he lets on.
Malin is highly insecure. Both when it comes to his height, and when other people are involved. He doesn't like to be touched (in fact being touched is his number 1 fear) unless it's in combat. In his own words that would at least allow him to strike back at the person who was touching him. He can come off as sexist, but that is more because he has yet to ever meet a woman who actually liked him. He is 19 and never had so much as his first kiss, after all women don't tend to like people shorter than them. He ha also has a strong work ethic and does not enjoy taking days off.
Hobbies:
Music: Malin has been trying to learn the violen for years now, but he sounds terrible, and so he hides his playing and avoids talking about it.
Reading: Malin loves to read, though his choices tend to clash with his character. His favorite novels are adult novela (harlequin romances) and the ever trashy and popular sorcerers magazine.
Traveling: Malin doesn't like to stay tied down to one place for too long he tends to like taking missions that give him chances to see the world. He likes to travel to new places and try new foods.
Likes:
Music: Listening to music, and then trying to play it with his violen is a favorite pass time of his. He often likes to fiddle around on his fiddle, as it helps him relax.
books: Malin will read anything from traveling brochures to novels, but his absolute favorite books are harliquin romance novels. Trashy stories about two complete strangers who meet in a foreign country, and spend the visit in a dark romantic affair. He owns hundreds of these.
Traveling: Malin enjoys all forms of traveling except boats (he gets sick on boats) And enjoys traveling around the world like he was some kind of wanderer. Seeing new places fascinates him.
cats: Malin is a cat lover. He hates dogs, but loves cats and has an estranged affinity with them. Not only does he love them, but more often than not they love him, often times they let him pet him without much fuss.
Dislikes:
People: He often finds it hard to trust people at face value. It takes a while for them to earn that trust and get past his cynical shell. Once they do however he stops hating them. He is also really disapproving of crowds.
Boats: He gets sea sick on boats, and doesn't find it easy to work with them. He enjoys traveling, but hates boats.
Dogs: beasts of burden. He hates dogs and they usually hate him. He has yet to meet a dog that hasn't bitten him in some fashion or another, and he also considers them to be rather dim witted creatures.
Violence: Malin won't hesitate to defend himself or another person he thinks is wrongfully abused, but he will never threaten someone with violence. He is pacifistic in that matter and rather dislikes the idea of using violence.
Inspiration:
Malin didn't have a choice in becoming a mage, he joined a dark guild and was trained by them to be one. However his main goal and motivation, is the tenacity to make his life better. He works tirelessly to try and make himself happy. He is uncomfortable around others, but wants to try and earn others respect, and even though he has a shield of hard built cynicism and hate around him, he always tries to smile, and he never lets himself cry.
Fears:
Being touched: Malin hates being touched more than anything. When he is touched or offered a hand he will physically back away, the only context he understands being touched in is during a fight, and that's only because then he is allowed to hit back. When not in a fight if he is touched he tends to become awkward stuttering and slurring his words, as well as being clumsy. This is especially true in cases of platonic or even loving embraces as he truly doesn't understand them. As such he openly avoids being touched at any time.
The Government: Malin has committed several crimes in his past. Thievery being the most prominent, but he has also commuted other things like arson or the defacing of public property. He fears that the government will find out about his crimes and past (he was a former member of a dark guild after all) and that he could be punished for the crimes of his past.
Dark Guilds: Malin got out of a dark guild, and openly tries to reform his old ways. Still he is worried that one of them could recognize him. If it ever happened he thinks that the few people he has earned the trust of would hate him. He has openly harmed people as a member of a dark guild, and to him they represent the worst of mankind. He will never cut a deal with a dark mage (unless it was under blackmail with his past.)
Augment Name:
Move Silently.
Augment Description:
Years of being a thief have caused Malin's body to move with a distinct grace. If he so wishes Malin can move swiftly and even run without ever making a noise. He is also talented when it comes to slight of hand, and can pick pocket most people without them ever noticing. In combat his feet can move without making it difficult for people who depend on sound to track him. However out of combat Malin can lift small items (loose change, keys, anything that you normally wouldn't pay much if any attention too) off your person. This power does not affect anything registered, pickpoketed jewels do not affect either players Jewel count and is strictly for RP wallets.
Name:
Small dagger
Rank:
D
Classification:
Weapon
Type:
Dagger
Ability:
N/A
Material(s):
Steel smelted into a mold with a handle made from oak and cow leather. The dagger has good craftsmanship abut the same as a paring knife.
Appearance:
It's a small easily hidden with a curved blade. It has a black cow leather handle which is comfortable to hold, over a harder oak handle, and a long curved steel blade.
History:
This blade was stolen from the dark guild he used to belong too. It's former owner was a man named Kensai, Malin's former teacher, and the man who beat Malin the most. Unlike Kensai, Malin does not use this blade to hurt other people saying that it doesn't need to cut flesh, instead he uses it to cut fruit and pick seeds out of them. He uses it as if it were a fruit knife.
Malin's story starts off with his parents. His mother died when he was just young enough to remember her though only slightly. and his father coped with the death by turning to gambling. The Kanda family had once been a well off family, but as his father slowly gambled away their fortune he witnessed as his life was sold away around him. Wanting freedom when he was eight he high tailed it and ran away from the home he had known, and joined Tartaros.
The dark guild allowed the child to be around out of amusement, and Malin's work ethic made him a wonderful addition to the guild. He was too young to really understand what the difference between a light guild and dark guild was, and he stayed away from the more brutal aspects like murder. Instead he found a teacher, A drunk wizard named Kensai who took a liking to Malin quickly enough. Kensai became Malin's teacher and passed down his knowledge of thievery, and magic to Malin. He was also a brute, and it was through Kensai that Malin started to learn what Tartaros really was. It was also Kensai who dealt Malin the whipping injuries across his back, and taught Malin to fear others.
The whipping had been caused by Malin speaking out of line, or rather back talking his 'master' Learning from a drunk can be just as harsh and unpredictable as it sounds, and for Tartaros a guild that exceels in doing what ever someone want's the cruelty was never questioned, and Malin actually thought it was the norm. by the time he was 15 however he was starting to question his master more and more. He had grown into an exceptional thief, with some talent for magic. He was also starting to get in trouble as he was committing various crimes, but as he still had much he could learn he stayed with his master.
One night after a particularly close call with the rune knights Malin decided that it would be best for him to leave Tartaros. They had taught him well, but he had no friends, and no real reason to stay once he had learned everything he could from his master. He was also tired of his master taking all of his money, and wanted to do something more. He could tell he was hurting poeple, and it wasn't sitting right in his gut. For all the cynic in him, and all the violence he had witnessed in the guild he wasn't an evil person, and he wanted out.
Leaving he stole his mentors knife as a parting gift, and walked away from the guild. He diseapered for a total of four years, reappearing recently at the gates of Eternal Feather with no prior guild marks on him, he was quiet and resigned but happy to join another guild... even if he didn't really trust this new home.
---
_________________________________________
Faceclaim:
Code:

[b]Fire Emblem[/b] Colm
Notes:
Not much, I will likely start rping some time in april however finals are about to start.
Other Characters:
N/A im new here :3
Last edited by Malin on Fri Mar 29, 2013 8:55 pm; edited 4 times in total
Hey Malin, I'll be grading your character app

Your augment, I assume that you can't steal actual items such as registered pocket knives or watches that are used in holder magic, because if you can, please add a little more to the description saying that you can't steal registered weapons, jewels, nor holder items of any sorts. If you could, then you would end up being pretty wealthy if you pit-pocketed jewels from everyone, and that's not so fair for everyone else.
I'm gonna be a little picky about this coding thing that's sticking out from the Equipment and History pictures. Please fix that so its a clean character app without the broken code hanging out to the side.
In your history, please add a little more about how you joined the guild, Eternal Feather. As of now, your character hasn't technically joined, but rather just showed up in front of the guild.
Other than those things above, your character app is pretty good

Bump when edited, please
______________________________



Posts

: 35


Age

: 24


Location

: Pelistine City

Magic Sheet
Magic:


(500/500)



I kind of wanted to join the guild via my first rp thread. I don't know if that is allowed, because it says your no longer accepting guildless, but I was hoping that I could join the guild officially in rp as my first topic, and start his story from the beginning of the new chapter in his life.

The rest has been edited.
Understandable, I think it's a great idea, but this site currently doesn't have any guild masters. The NPCs have been removed, too. You could though be guildless and just RP with a member such as Kirei and see if he could do something. Other than that, I just suggest you add a little more to your history, just in case. You don't have to though.
So, unless Heero says otherwise approved

______________________________



Posts

: 35


Age

: 24


Location

: Pelistine City

Magic Sheet
Magic:


(500/500)



Birthday: the current year is 391. 391 - 19 = 378. X378 is your date of birth.
We are removing the magic council and changing the group to something more original. We think we have a name but until Syrena or Erik get back I'm helpless.
Otherwise just state the Fiore government/military cause that's what it will be for the mostp art.
equipment: sorry about this but there's a new template for all users in the new requip rules. Change your template to that template (It's a small change)
http://fairytaildelirium.forumotion.com/t541-requip-magic
the new template is there.
Kisuke's issue: I'll allow it but get Kirei or Raine to roll with it.. I'll need one of them to pm me saying he has time to rp getting you in the guild.

______________________________
Heero Dialogue
Heero Thoughts

AVAILABLE EXPERIENCE/TOTAL NET EXP: 141/691 (as of 3/11/2013)
Edited also your math is wrong 391-19=372.
sorry. typo.

take elemental alignment out of the weapons app. That will fall under ability now.

______________________________
Heero Dialogue
Heero Thoughts

AVAILABLE EXPERIENCE/TOTAL NET EXP: 141/691 (as of 3/11/2013)
Done, really hoping you haven't changed the app again.
I haven't.

______________________________
Heero Dialogue
Heero Thoughts

AVAILABLE EXPERIENCE/TOTAL NET EXP: 141/691 (as of 3/11/2013)

---
Permissions in this forum:
You
cannot
reply to topics in this forum